Main content starts here, tab to start navigating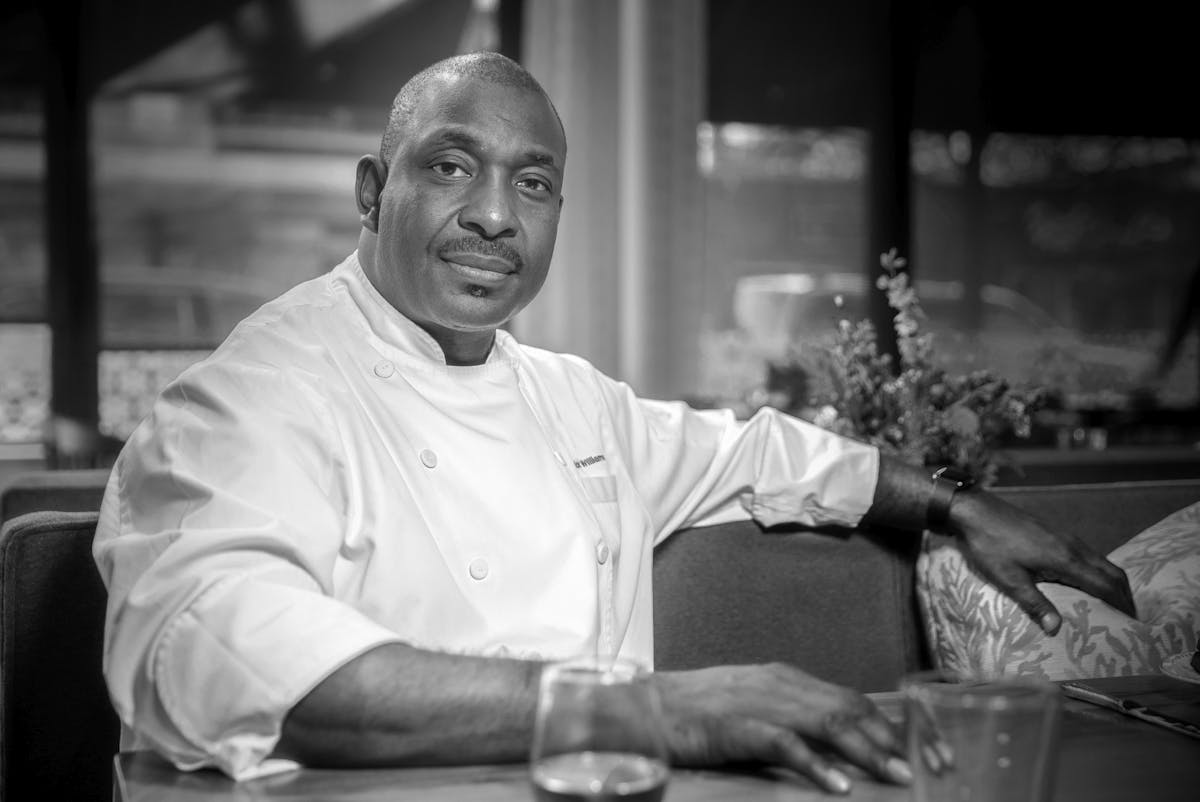 Erick Williams
Owner and Chef
Owner and Executive Chef at Virtue Restaurant & Bar in Chicago, Chef Erick Williams describes his passion for cooking in the simplest context. "It was once said to me by my father that the search for equality is found through common ground, and sharing a meal is a universal expression of respect and dignity." With an incredible amount of persistence and incomparable drive to attain standards in food and overall dining experiences, Williams has continued to create a niche within the restaurant industry.
Opening in November 2018, Virtue, his first solo concept nestled in the heart of Hyde Park, melds his background in fine dining and his love of southern cuisine. Bringing his extensive culinary prowess and experience to the community, Williams will serve as the owner and executive chef maintaining operations and kitchen excellence.
As a Chicago native with a storied career, Williams has imbedded himself into the culinary scene beginning with his time as Executive Chef at mk The Restaurant in Chicago's River North neighborhood. Under his direction, the menu retained its farm-to-table seasonal approach, and consistently received accolades from local and national press. Williams carries his expertise to bring his immaculate sense of timing, service, presentation and prioritization of the diner to Virtue.
Outside of the physical restaurant space, Williams has had the honor to serve, coordinate and cater celebrity and high-profile events on multiple occasions. In addition, Williams has had the opportunity to host James Beard Foundation dinners and become engrained in the restaurant community alongside fellow leaders of the industry.
Outside of the kitchen, Williams has made a point to donate his time and talent to those less fortunate by partnering with charities across the region to share his vast knowledge and give back to the community, as well as spending time with family and friends.