Main content starts here, tab to start navigating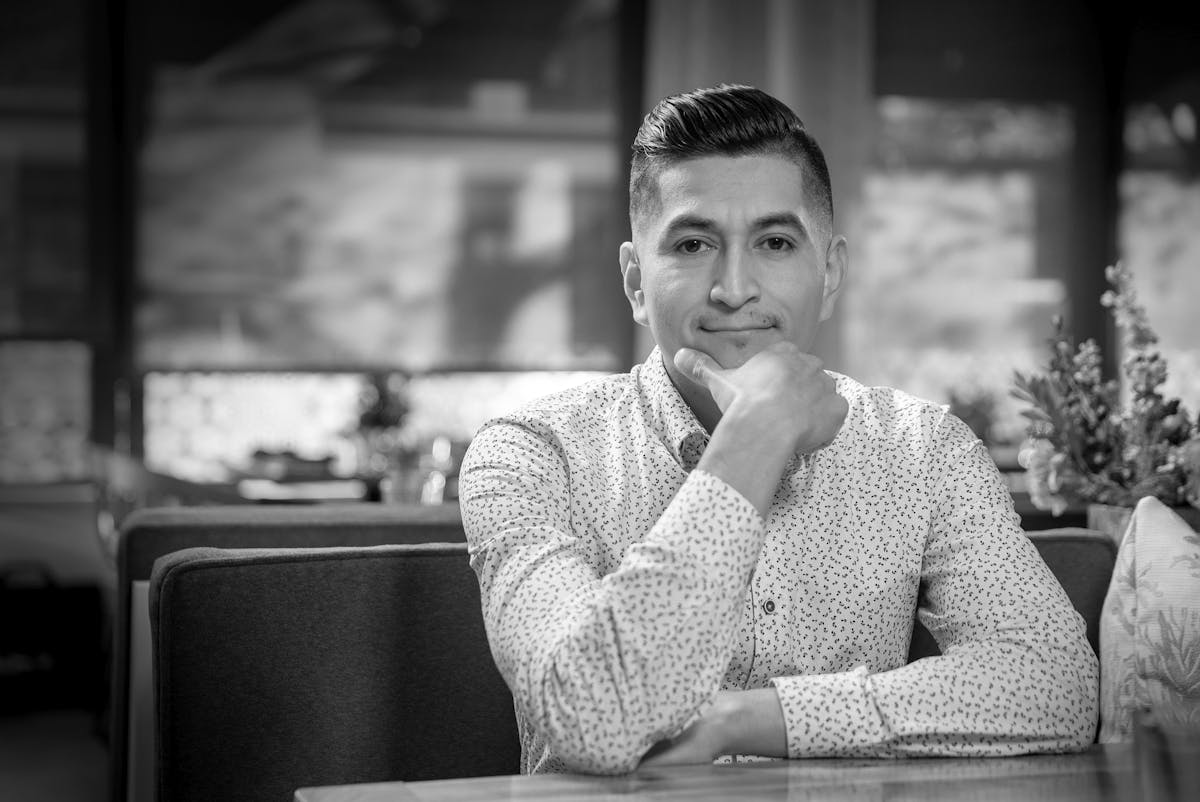 Jesus Garcia
General Manager & Business Partner
Overseeing both operations and the beverage program at Virtue Restaurant & Bar – a Southern-inspired restaurant in Chicago's historic Hyde Park community – General Manager/Partner Jesus Garcia brings unparalleled attention to timing, quality and presentation to the dining experience.
Born in Mexico and raised on Chicago's north side, Garcia began his hospitality industry career as a back waiter at the award-winning MK (Chicago, IL). He knew in an instant that he had found his calling – the ability to make a positive imprint on someone's day or occasion through hospitality spoke mightily to him. There, Garcia also met Erick Williams (who would open Virtue many years later), and the two became fast friends. After four years, he traveled across the Midwest to accept a position at Victory 44 (Minneapolis, MN) before later landing back in Chicago to move into a management position back at his home base: MK. Garcia was promoted to general manager in two years. Garcia then had the opportunity to manage at another popular Chicago restaurant, The Bristol, before joining Chef/Owner Williams – his longtime friend, colleague and mentor – at Virtue as general manager/partner.
Garcia always knew that the restaurant industry would allow him to build leadership capabilities. Throughout his career, he learned the value in rising above any occasion and being open to guidance from others at every juncture. As a result, Garcia is a passionate leader who not only inspires his colleagues, but who relishes in the opportunity to learn from them, in turn. Coupled with his all-encompassing front and back-of-house knowledge, business acumen, and polished leadership allows the team at Virtue to function at the highest possible level – which clears the path for creating a warm, memorable experience for each and every guest. His unwavering commitment to hospitality alongside Williams has yielded Virtue's inclusion among countless awards, accolades and features – ranging from the Chicago Tribune and Chicago magazine to Esquire, Michelin, Food & Wine and more.
Garcia is a passionate advocate for the community and propels Team Virtue to continually consider ways to enhance the lives of others around them.
Outside of the restaurant, Garcia is an avid Chicago sports fan with a passiom for soccer, and also enjoys spending time with his daughter.