Main content starts here, tab to start navigating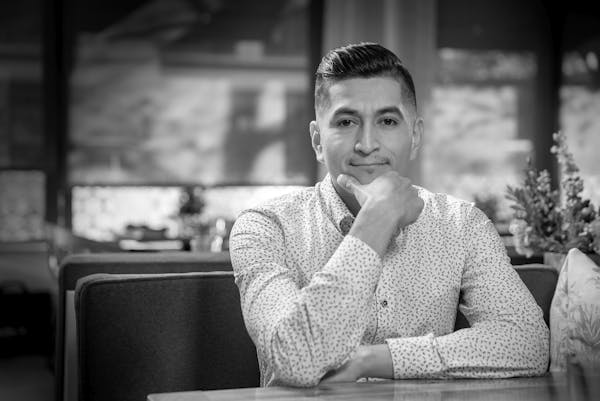 Jesus Garcia
General Manager & Business Partner
General Manager/Partner at Virtue Restaurant & Bar in Chicago, Jesus Garcia's passion and drive for the restaurant world has been instilled in him since entering the industry at a young age. Filled with a great amount of innovation and drive, Garcia brings an incredible level of attention to detail through timing, quality and presentation to every diner and table served. He is inspired by his fellow team members who help to create dishes and overall hospitable experiences for guests.
Virtue, which opened in November 2018, is a southern-inspired restaurant designed to invigorate a sense of family and home among the Hyde Park community with a kitchen led by acclaimed Chef Erick Williams. Garcia oversees both the overall operations and beverage program at the new restaurant.
Born and raised on the northside of Chicago, Garcia found himself staying in his hometown to work as a back waiter at award-winning MK (Chicago, IL). After four years, he traveled across the Midwest taking a position at Tori 44 (Minneapolis, MN) before making his way back to Chicago to move into a manager position at MK. Garcia made the transition from server to manager, and then was promoted to general manager in just two years. After his time at MK, Garcia had the opportunity to manage the Bristol (Chicago, IL) before beginning his current role at Virtue.
From seeing chefs interact with one another and being a part of a restaurant team, Garcia has always known that the restaurant industry was where he aimed to expand his talents in leadership. No matter the mistakes made, he learned the value in rising above any occasion and being open to receiving guidance from others along the way, resulting in the role he proudly has today. Starting as back-of-house staff to now leading management, Garcia has a great amount of knowledge in how to successfully run and help a team function at the highest level.
Away from the kitchen, Garcia is an avid Chicago sports fan with a passion for soccer, and also enjoys spending time with his young daughter.